Rotolo Middle School—A School to Watch!
Rotolo Middle School has been recognized for excellence by the National Forum for the Advancement of Middle School Reform "Schools to Watch" program for its fifth designation. In January, representatives from the Association of Illinois Middle-grade Schools (AIMS) toured the building, met with students, staff and parents, and saw firsthand why Rotolo Middle School remains one to watch!
A Place Where Students are Heard
An important aspect of the Schools to Watch designation is a school community's celebration of student voice. RMS consistently encourages student engagement in school leadership. During the site visit,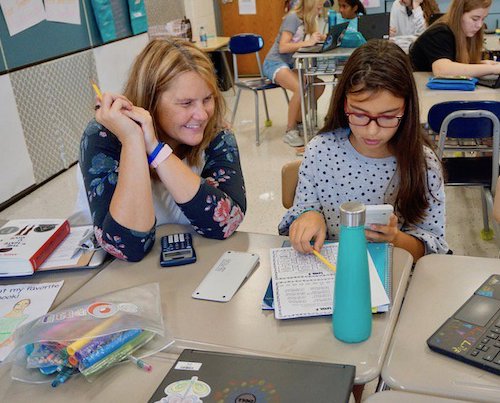 AIMS representatives saw this commitment as Rotolo Student Ambassadors shared their ideas and opinions about various aspects of the school culture with building leaders. They also observed the Principals Advisory Group, eighth graders who regularly problem solve, mentor sixth-grade students, and assist new parents and students during events. Rotolo's X-Time Chats present another opportunity for all students to take an active role in their learning environment. The Chats are scheduled time for learners to meet with the school's Assistant Principal to discuss school-related issues or Social Emotional Learning topics. By encouraging student participation, Rotolo Middle School gives young people a path to leadership and safe spaces to share their unique perspective.
Collaborating for Success
At RMS, administrators, staff and parents work collaboratively and openly share ideas to foster excellence and contribute to school improvement. Professional learning communities (PLCs) meet by grade and/or subject area to align curriculum, analyze common core competencies and SEL standards, and problem solve. These PLCs contribute to student academic and social success. A School to Watch actively partners with parents. The RMS Parent Group meets regularly to engage with building leadership, teachers and students. Monthly Coffee with the Principal events and Parent-Teacher conferences that involve students are part of what make the school a collaborative environment.
Focused on Academic Excellence
A School to Watch emphasizes quality instruction for all students. At RMS, instructional strategies include a variety of challenging and engaging activities that connect to the grade-level standards, concepts and skills being taught. Curriculum, instruction, assessment and academic interventions align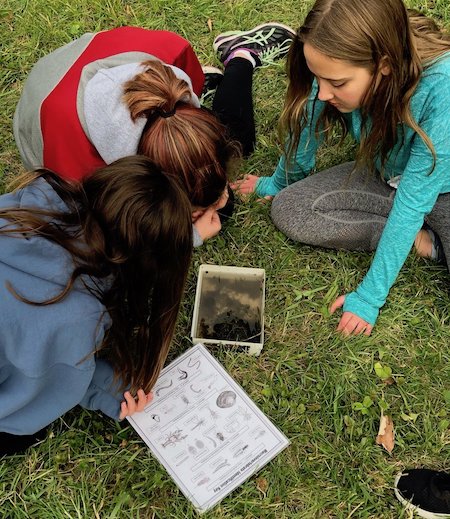 with high standards. During the site visit, evaluators learned more about Rotolo Middle School's cross-curricular lessons, community engagement activities and enrichment programs and how they combine to create an environment to maximize student learning. Similarly, they discovered how school counselors assist students with academic goal setting and career exploration to create a path to students' future goals. This individualized academic approach, coupled with Rotolo's extensive list of exploratory classes, including such opportunities as robotics and automation, medical detective and 3D art, offer students multiple avenues to pursue their interests and nurture their talents.
RMS—A School to Watch
Through a comprehensive approach to students' academic success and social-emotional development, Rotolo exemplifies a middle school determined to be the best it can be today, while focusing on improvement for tomorrow. To learn more about how RMS makes the grade as an Illinois Horizon School to Watch, see RMS's re-designation application and follow along on Twitter @Rotoloms.